"When it comes to your home, we believe you can have it all: great design and quality, at an affordable price."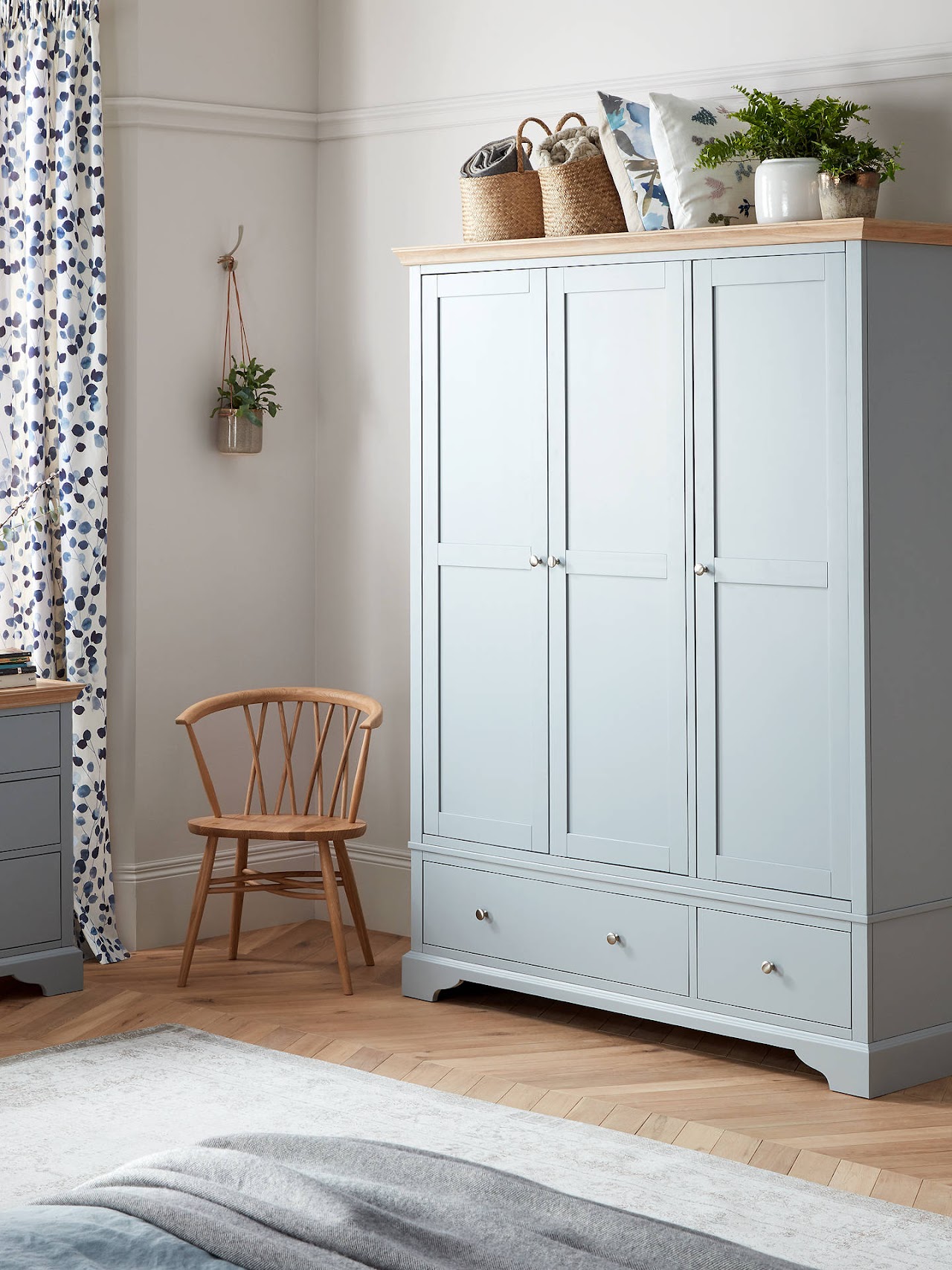 Buying Guide
Looking for a new wardrobe? You have come to the right place. We have got lots of options, including single wardrobes, Custom made wardrobes, and mirrored wardrobes – we have given you the lowdown on them all.
Find your need-to-know info in this guide – like how to choose the right size, style, and material.
Most of our wardrobes are flat-packed, making it easy to set them up in your chosen room.
Wardrobe size
If your room is on the small side, opt for a single or sliding-door wardrobe. Our small wardrobes start from 600mm wide for a single, and 1200 mm wide for a two-door. Those who have a modest amount of clothes can usually get away with one of the above, while clothes hoarders will need a double.
But it is what is inside that really counts. If you prefer folding to hanging, then you will want a wardrobe with ample drawer space. Likewise, if you have lots of coats and dresses to hang, your best a taller wardrobe with two rails. Or, if you want an option tailored specifically to your needs, our Custom wardrobes have you covered. Pick an internal module mentioned below, plus a colour and frame finish to suit your space.
There are three measurements you need to take when sizing up for your new wardrobe: width, depth and height.
Consider the floor space in front of your wardrobe, too. No wiggle room? No problem. Sliding wardrobes are a great option because you do not need to factor in any inches for outward-opening doors.
Internal Module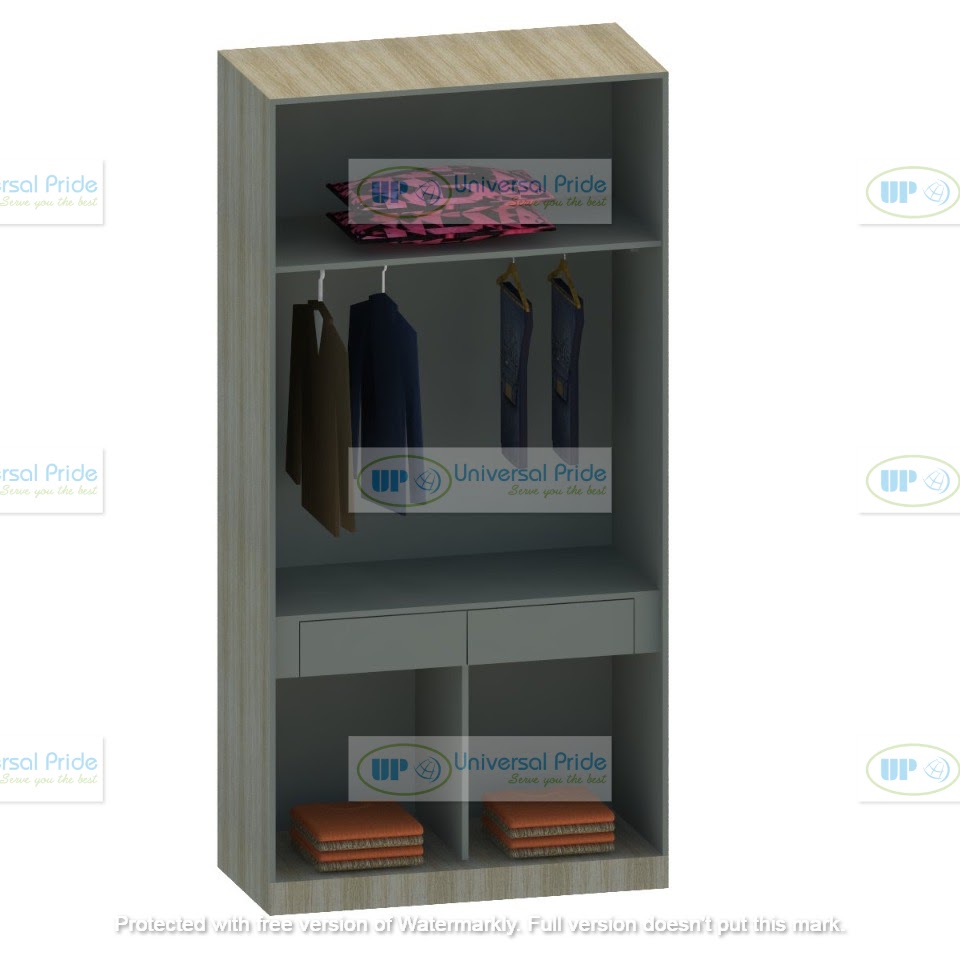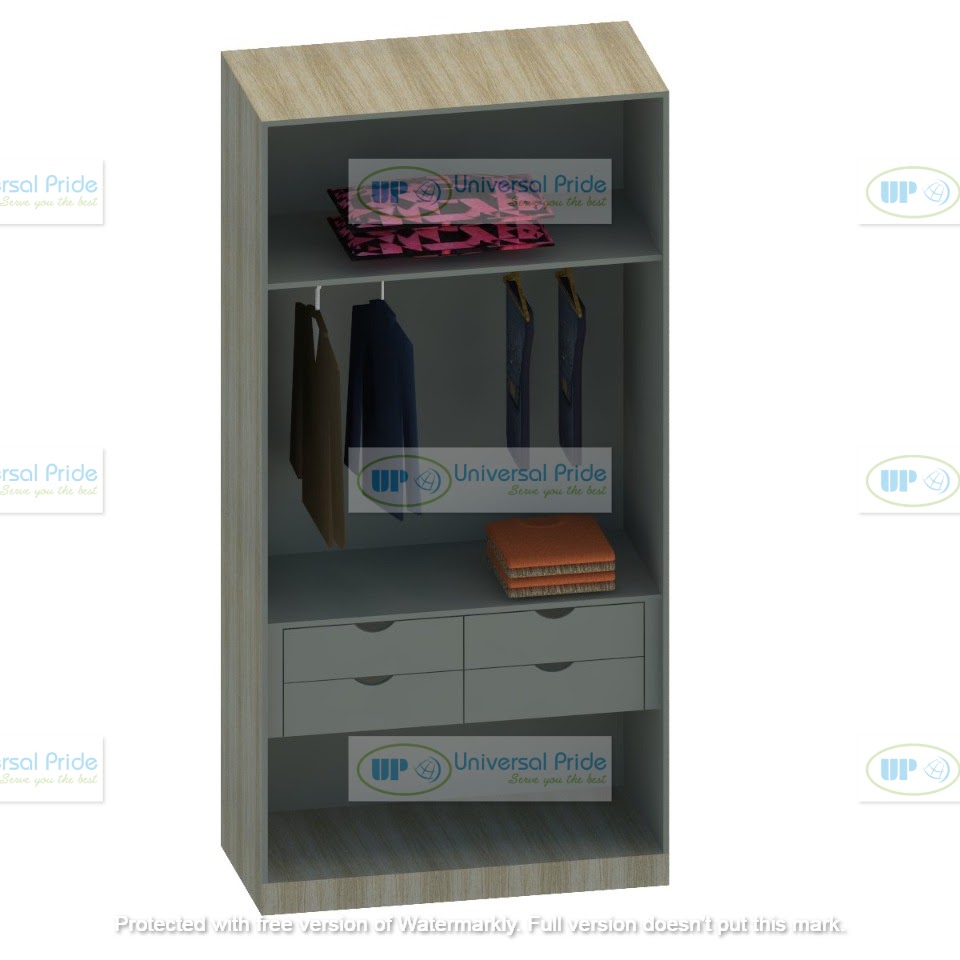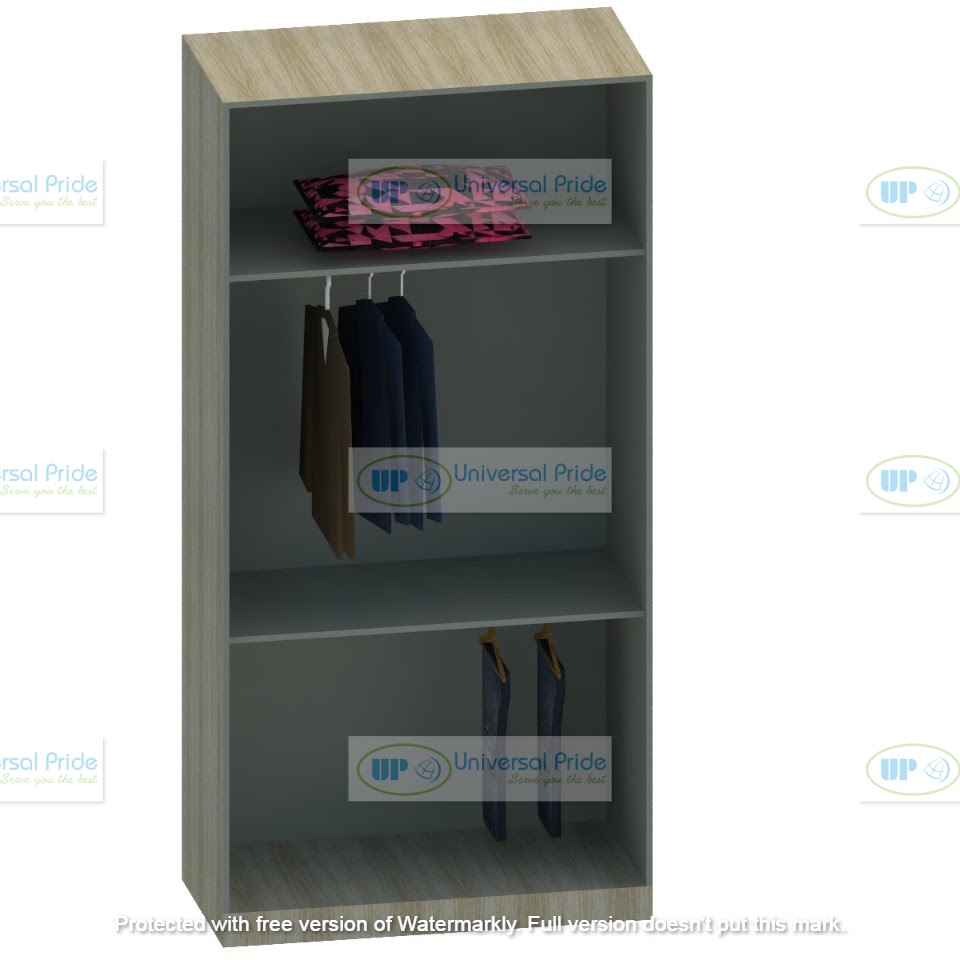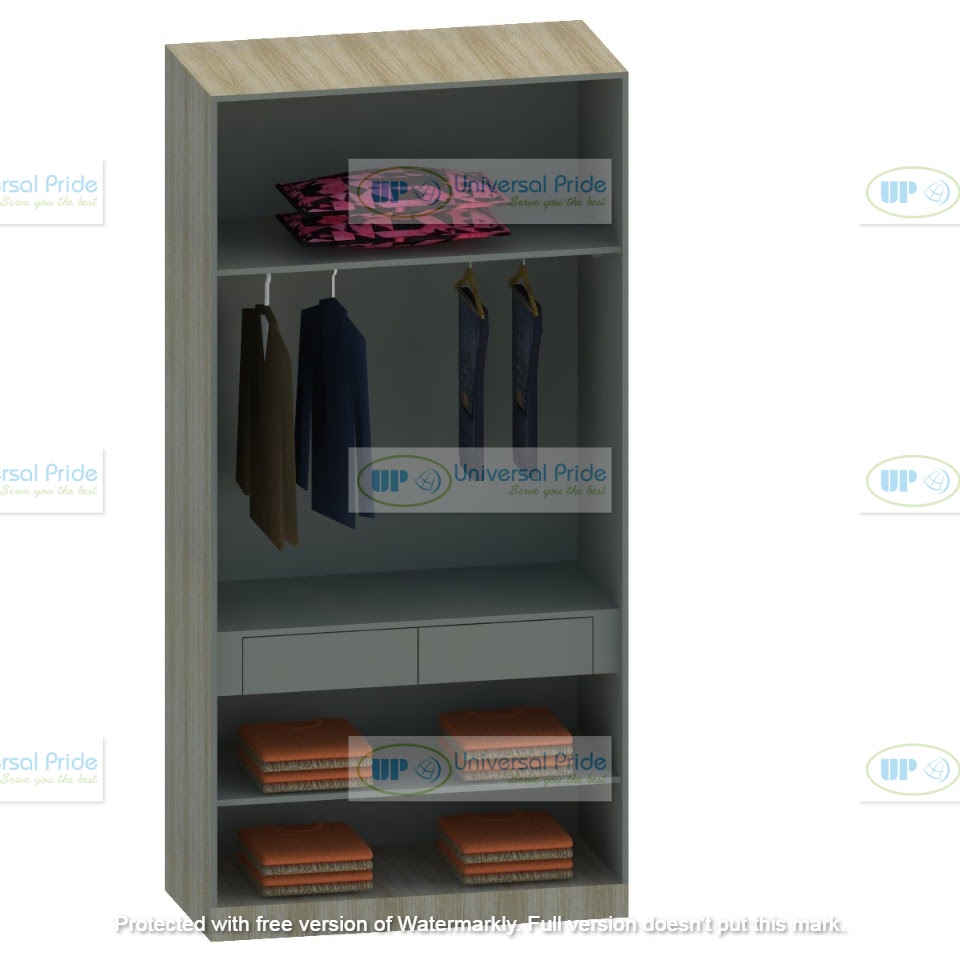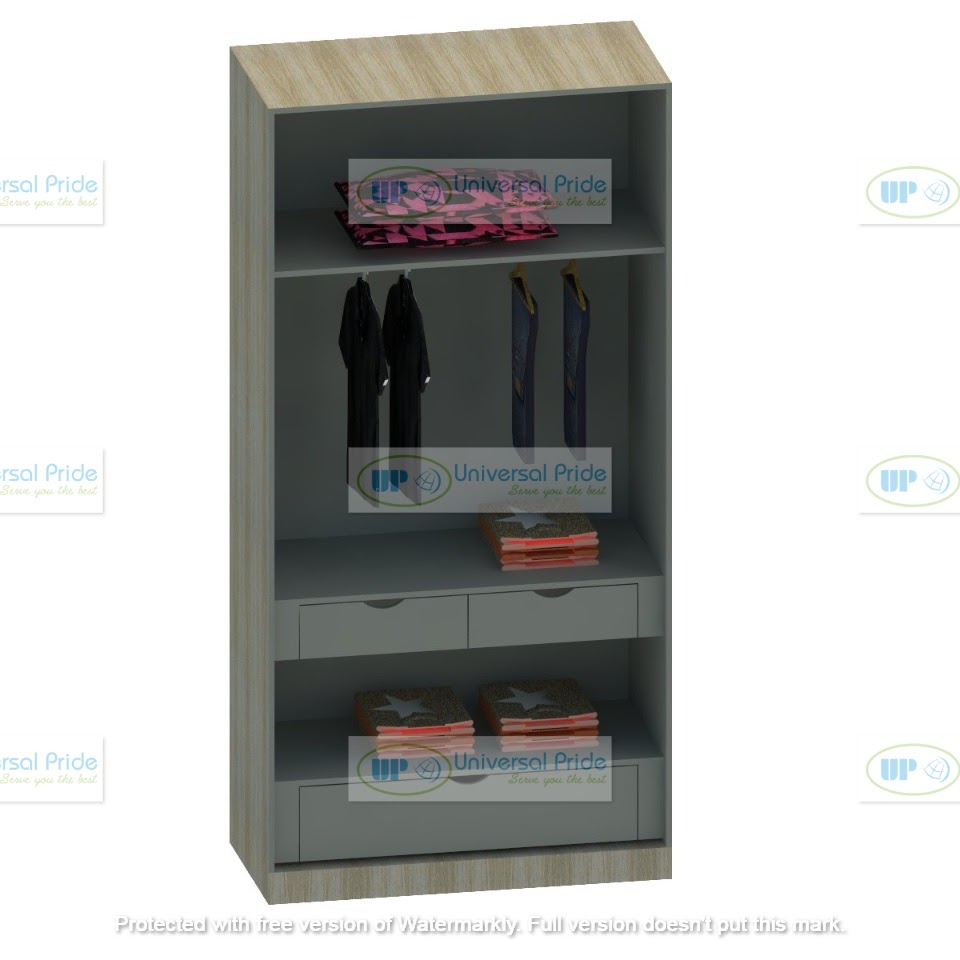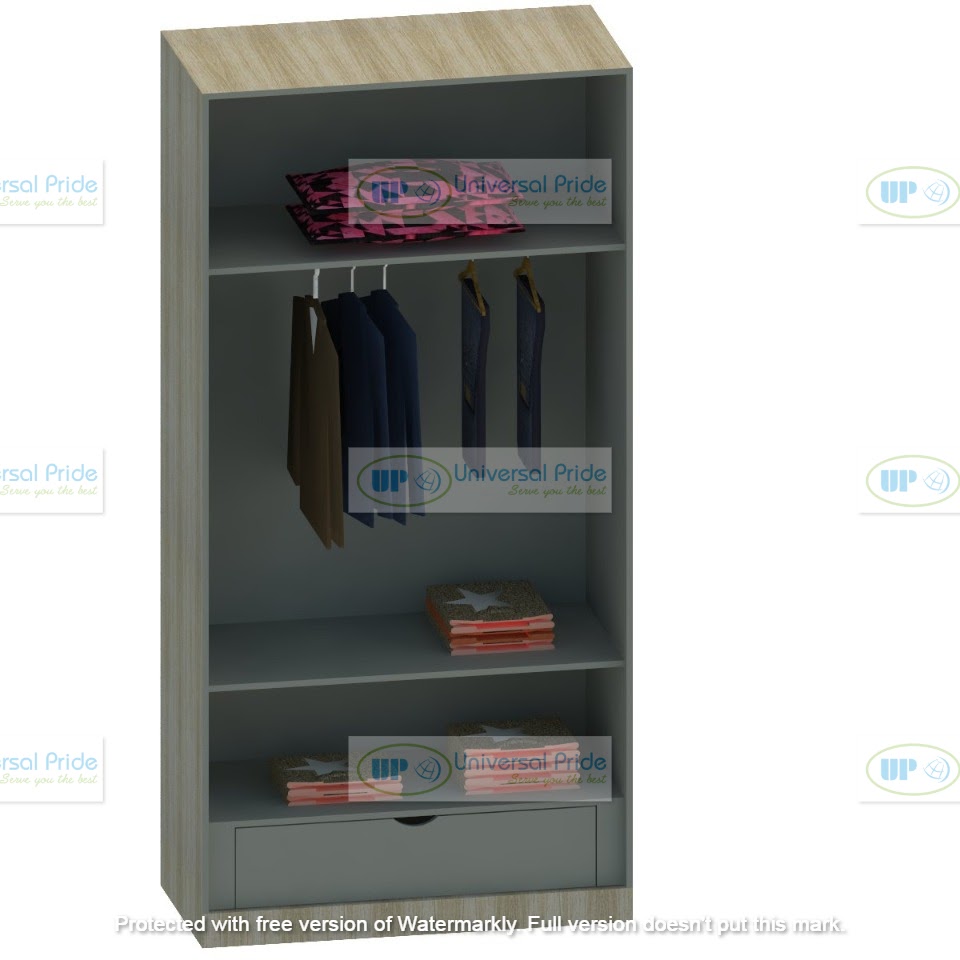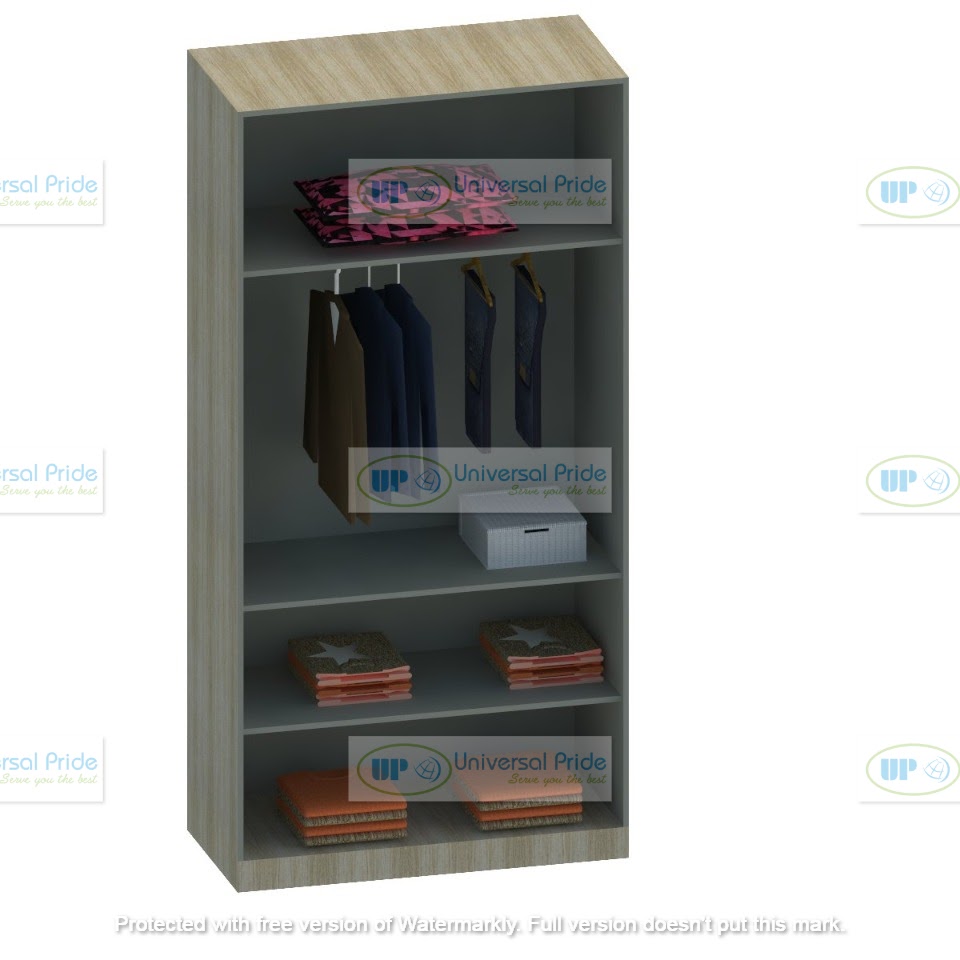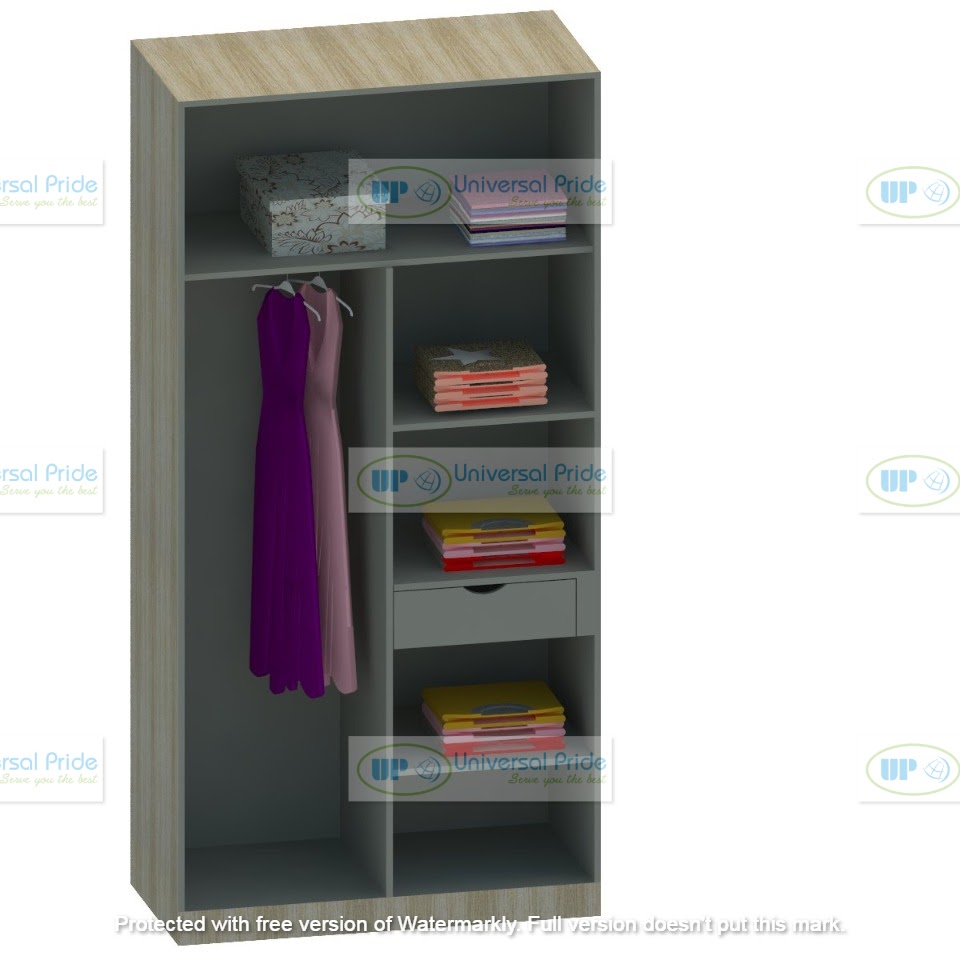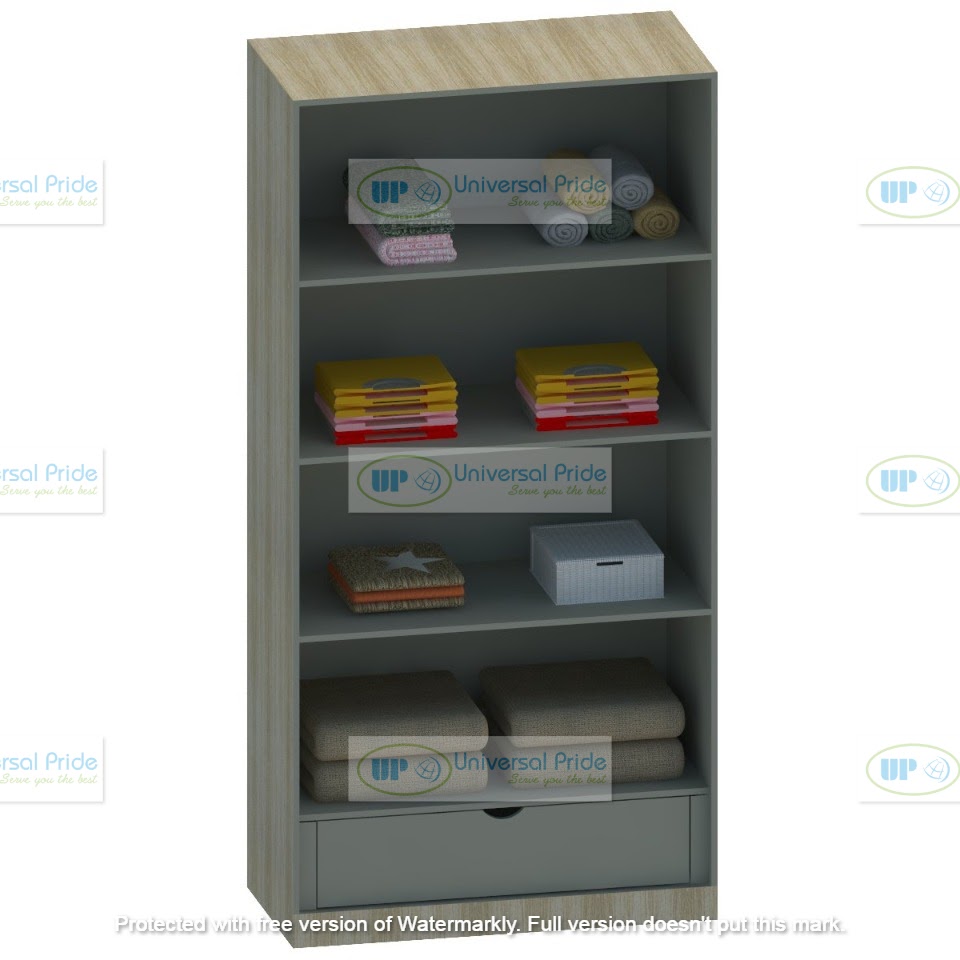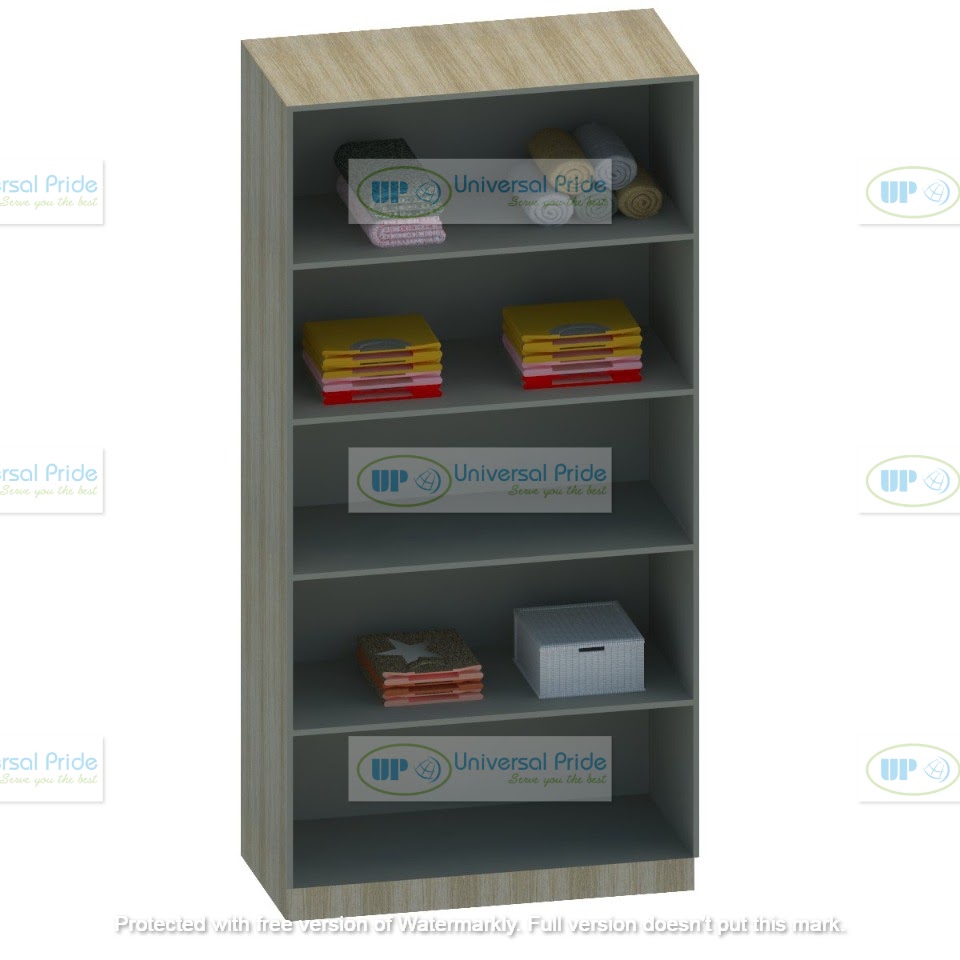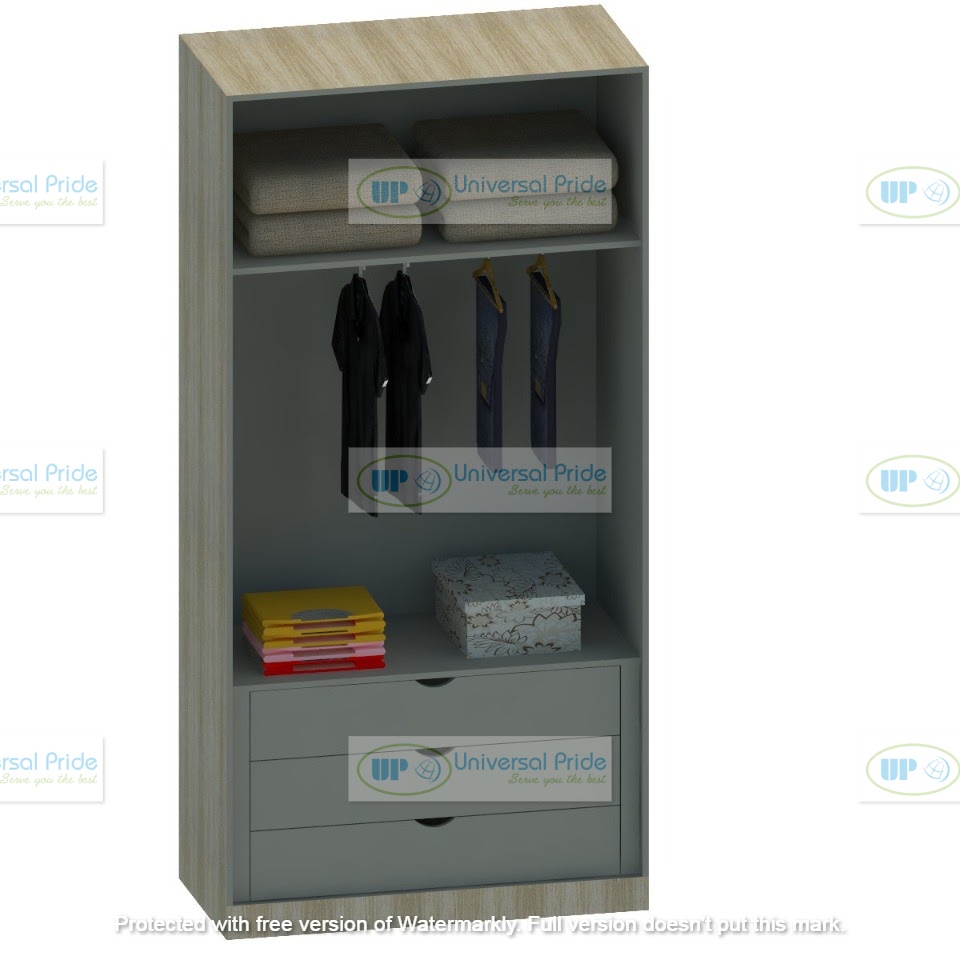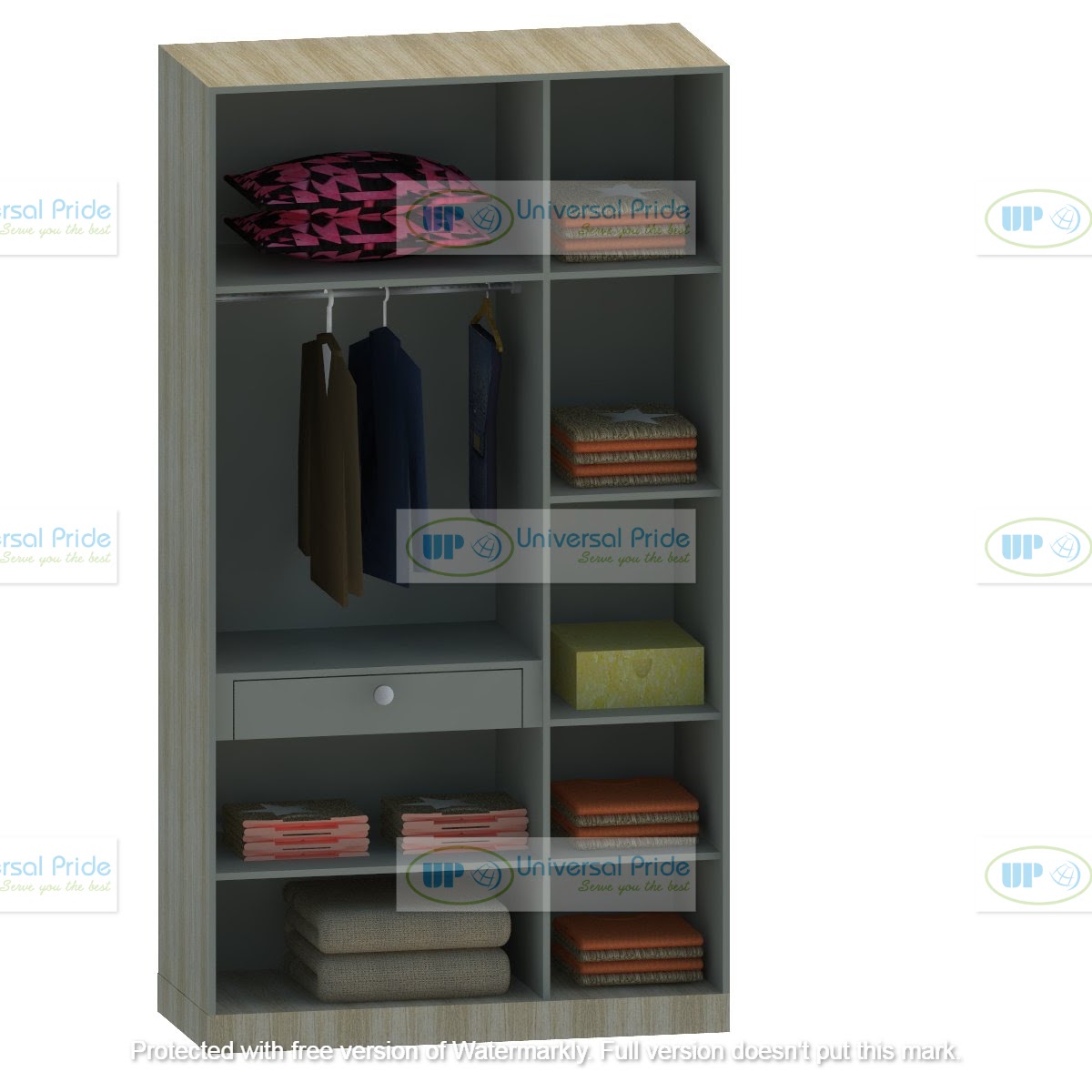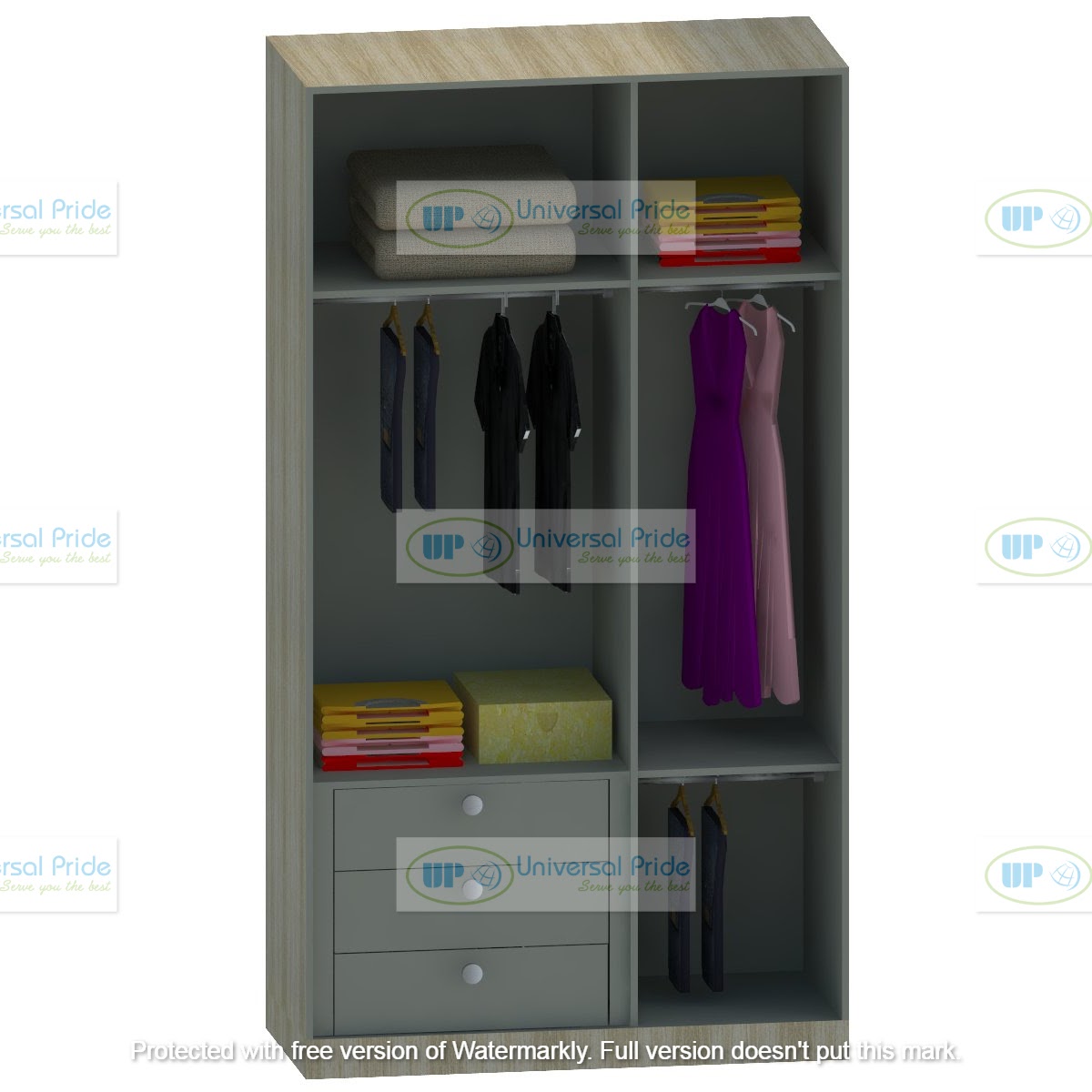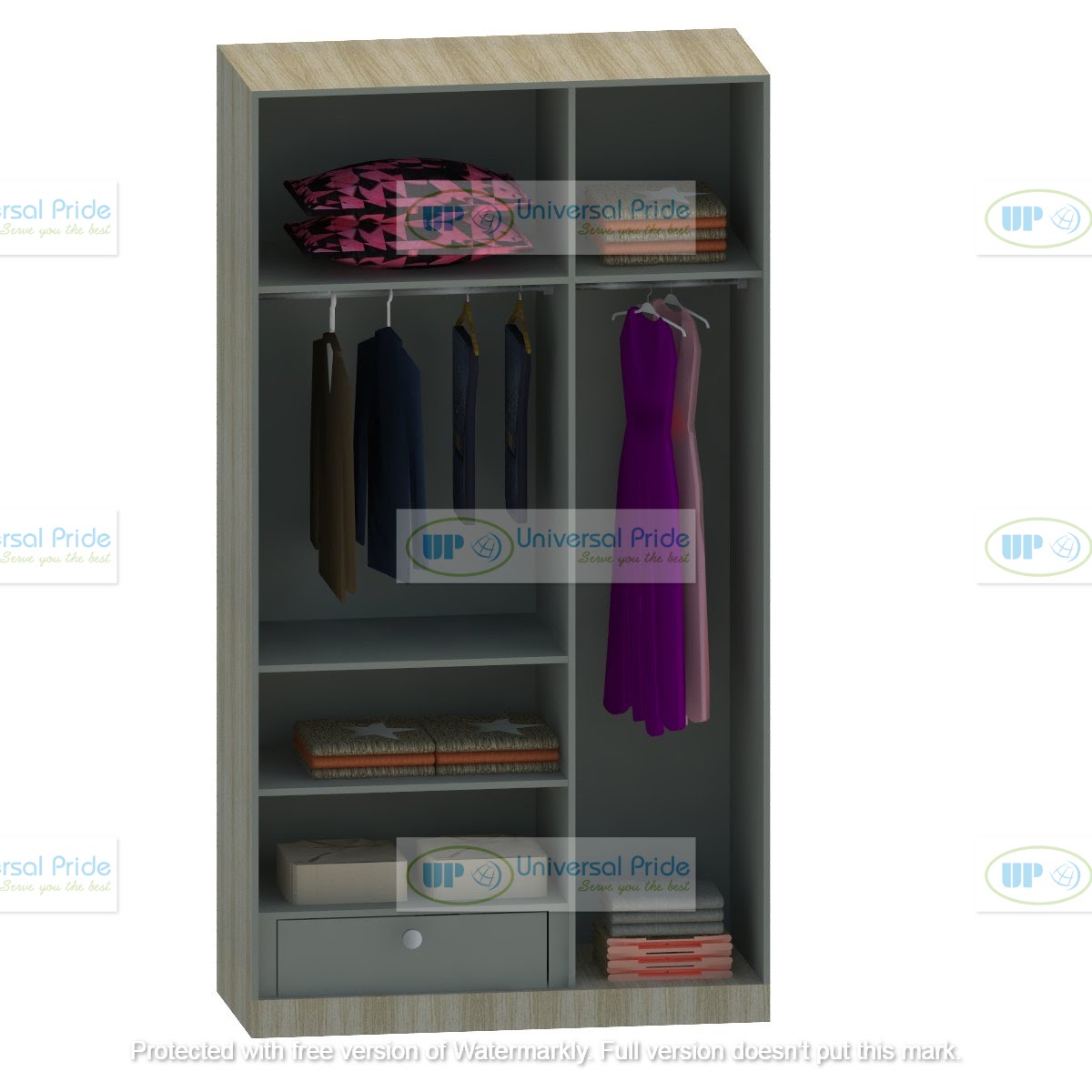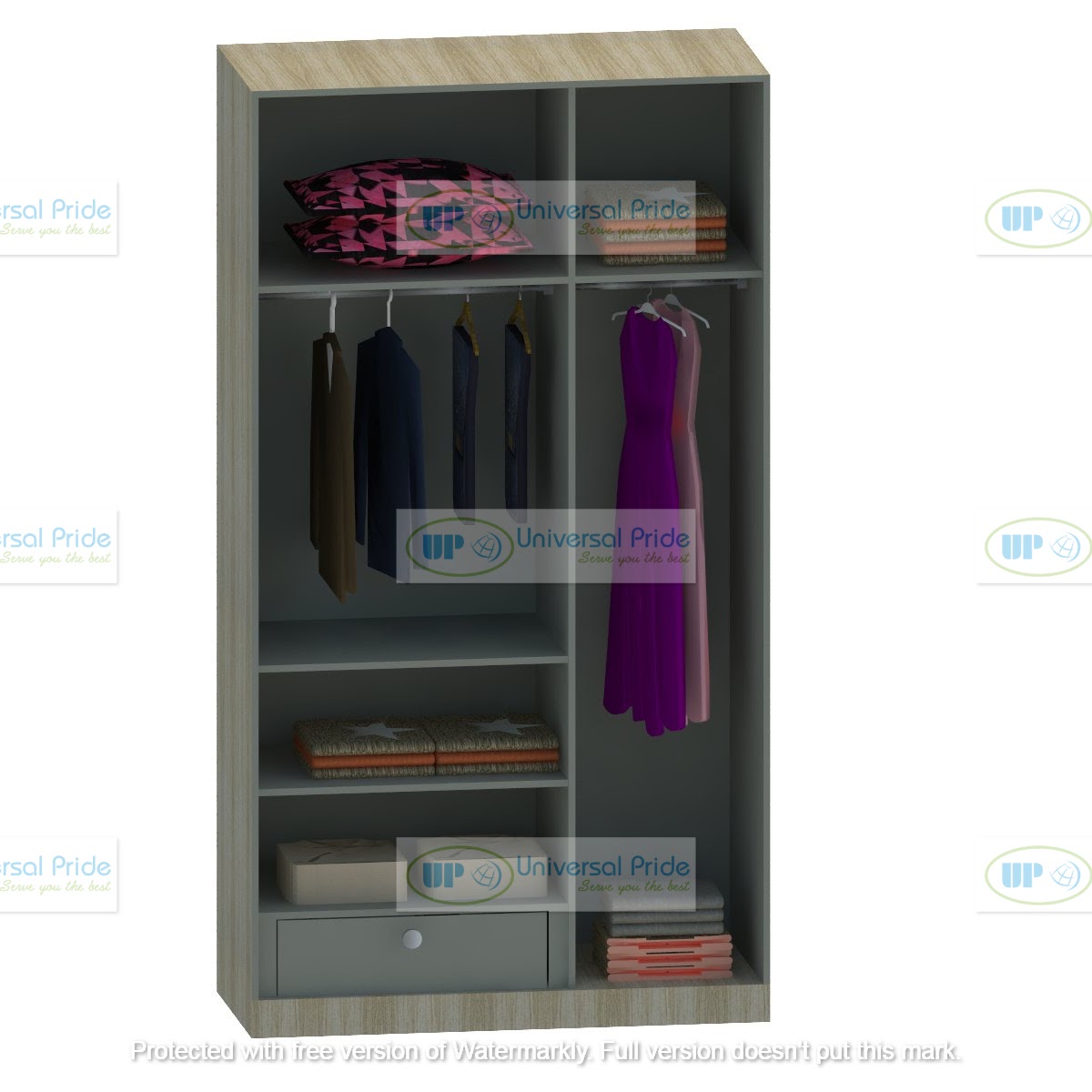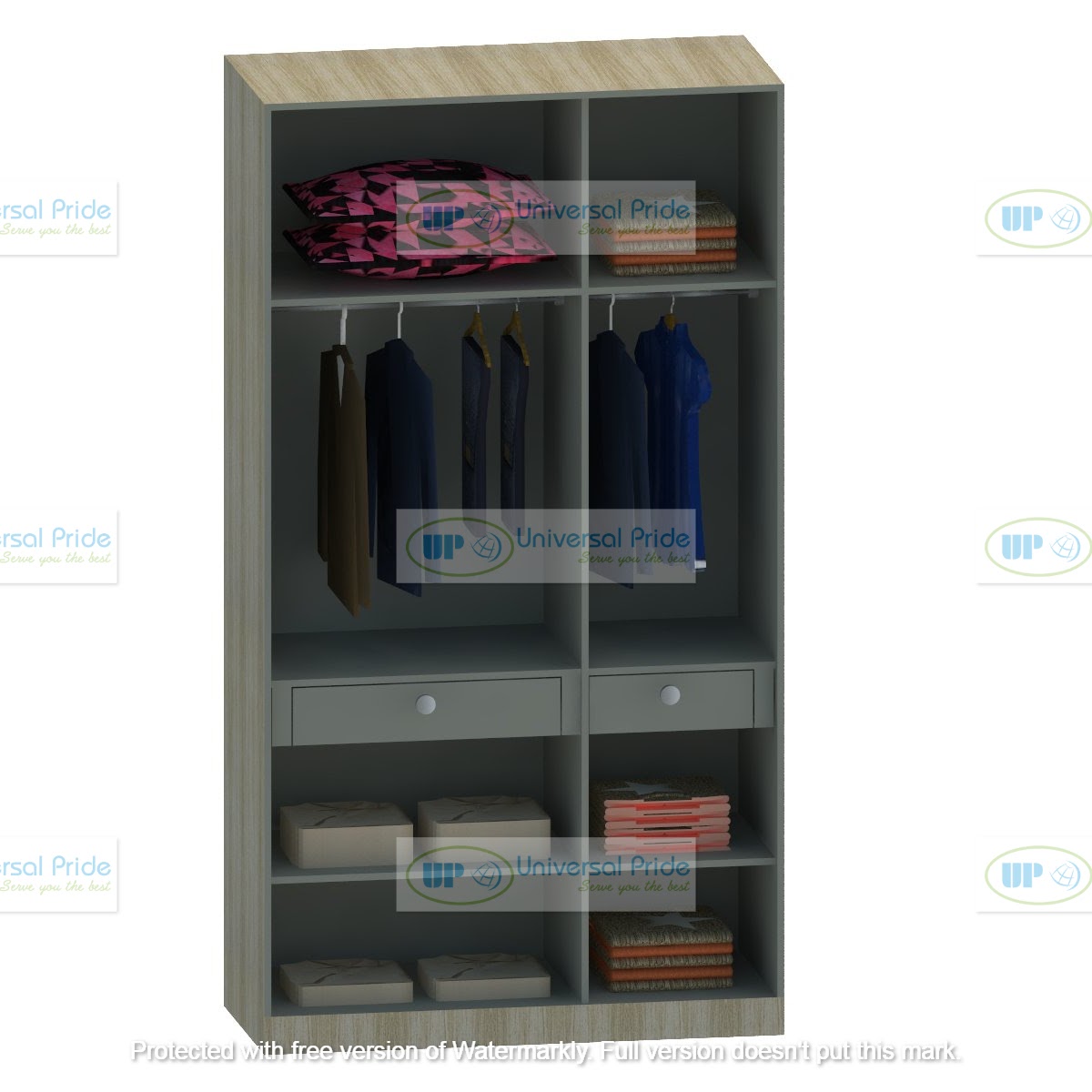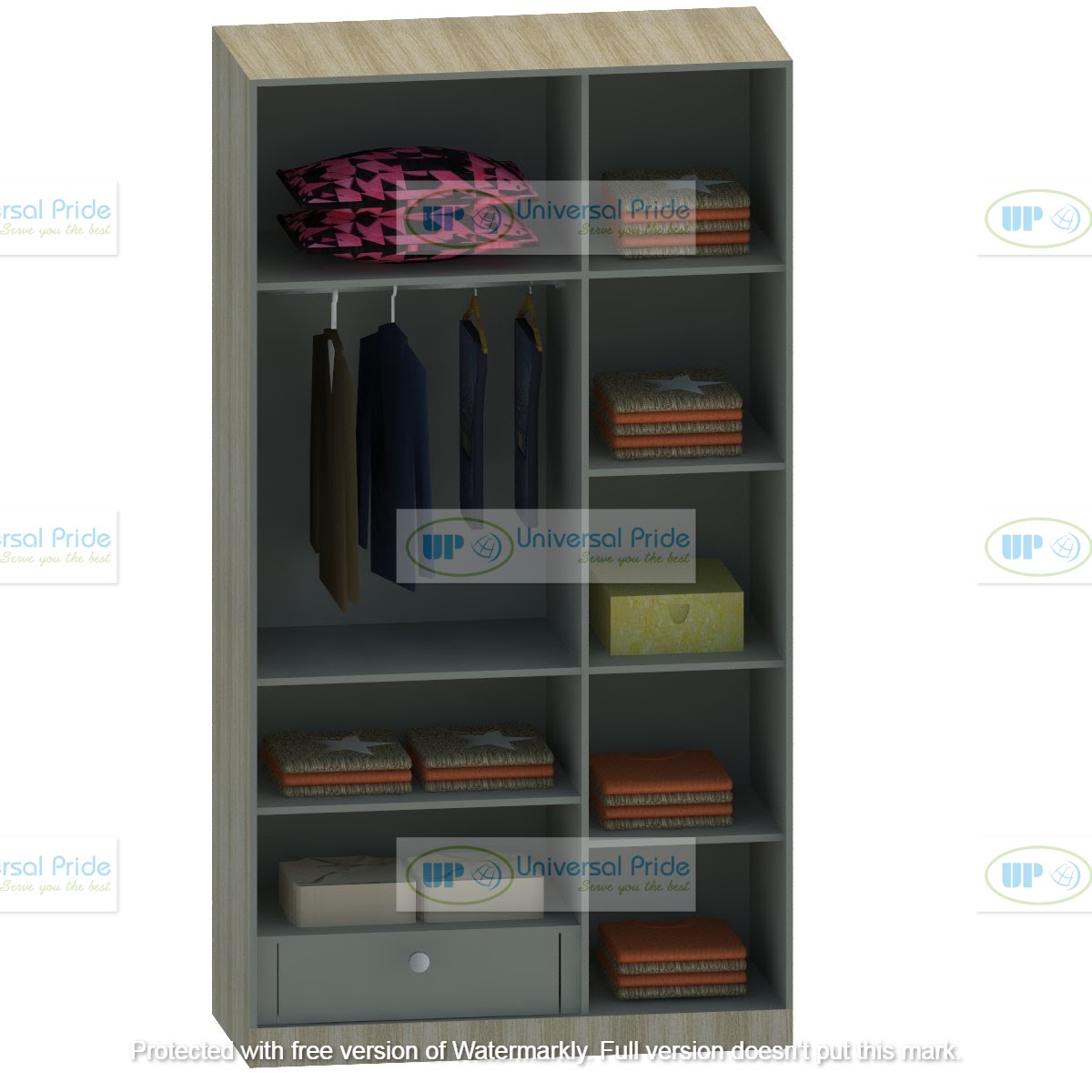 Wardrobe finish
Universal Pride Interiors offers a fantastic range of high-quality wardrobe doors. All ranges are shown below.
From the timeless elegance of matt finish to the stunning simplicity of our high gloss finishes we have something to suit every taste. All kitchen shutters are tailor-made to your exact specifications in our Gurgaon-based factory to ensure a perfect outlook and minimum lead time.